Where to stay in New York
There are a vast selection of accommodation options in New York. From utter opulence, to the chic and unpretentious, family-friendly or simply well located for sightseeing. You can find the perfect hotel to best suit your desires.
Midtown is the best location for any first-timer to New York. You are smack bang in the centre between Uptown and Downtown. Home to New York's most notable skyscrapers, such as the Empire State Building, the Rockefeller Center and the Chrysler Building, Midtown is where you will always find the New York magic. Maybe even the reason to why it's known as 'the city that never sleeps!'
Stay in New York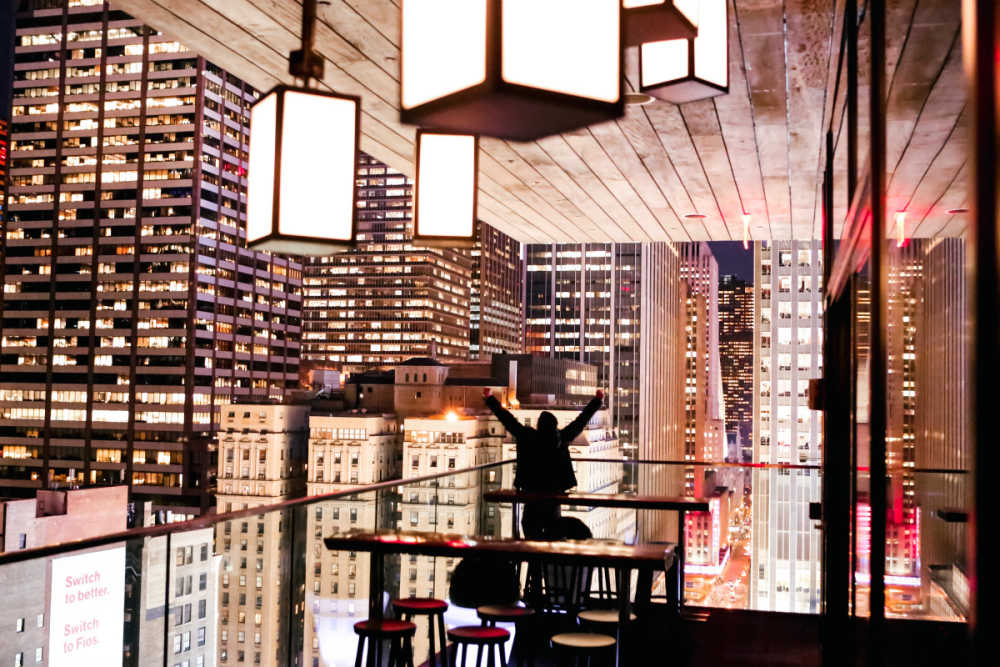 Amongst the crenulated outline, you can make out many of the hotels New York boasts that accommodate the visitors eager to be a part of this exciting city. The hotels New York style can be bold and brassy, flashy or refined. It also depends where you choose to stay in one of the hotels New York has to offer.
In Greenwich village for instance, do not expect any peace if staying in any of the hotels New York has here. Yet if you opt for one of the hotels New York in Manhattan you might even get a glimpse of the Statue of Liberty from your bedroom window.
Just do not expect that level of view in all the hotels New York has. The cheaper hotels New York offers will, at most, provide a comfortable bed that might be a bunk, a shared bathroom and charge extra for breakfast.
Make a reservation
Many of the hotels New York has can be booked in advance or reserved on the day. It is best to track down a tourist information office to see if they can help with booking any one of the hotels New York has on its list.
Before that though, make sure you book your flights through BudgetAir as they can offer great deals to New York. If you also get a great deal on hotels New York is wide open for you to enjoy.