Things to do in New York
New York is the city that never sleeps. There will always be something exciting happening no matter what time of the year you are planning to visit. You will feel the New York City heartbeat wherever you go!
Top Attractions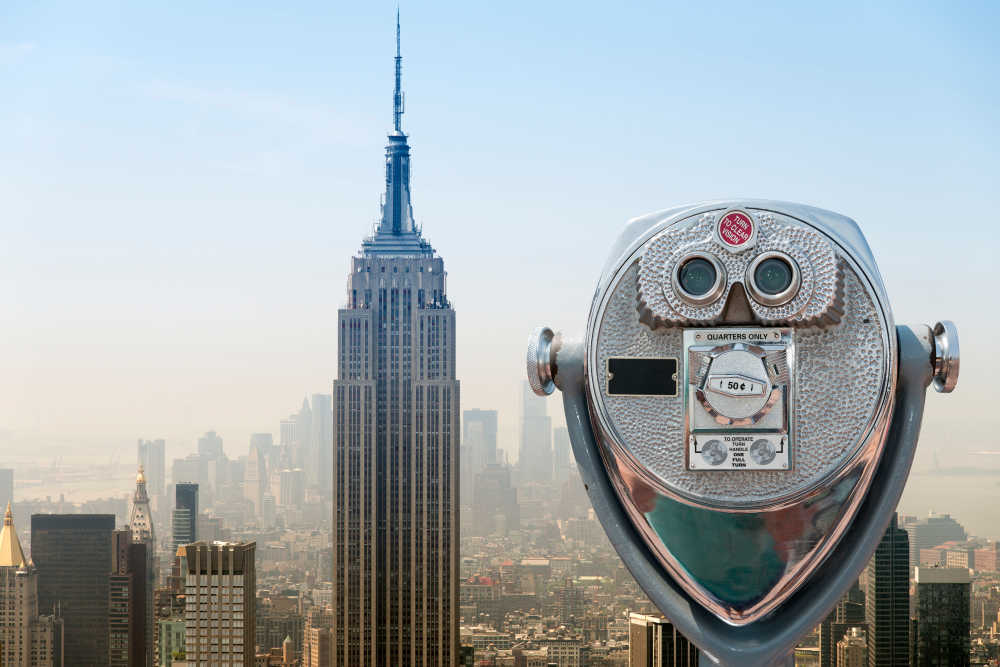 Investing in a discount pass for sightseeing is the most economical savvy way to plan your trip. The right discount pass depends entirely on what you would like to see and do, but two of the most flexible options are the New York Explorer Pass and the New York Sightseeing Flex Pass. Most importantly it will save you a fortune instead of paying per attraction, not to mention your precious time that can be easily wasted queuing up outside the popular attractions.
Hop on the Hop-on Hop-off bus on your first day to get familiar with the vast city. You can easily cover the Uptown, Midtown and Downtown routes to gain an overview of each neighbourhood. If you fancy panoramic views of the Manhattan skyline, you need to visit an observation deck. Top of the Rock in the morning boasts spectacular views of Central Park and all the way into New Jersey. Whereas in the late evening, the Empire State Building is perfect to view the glistening lights of Midtown.
Sightseeing in New York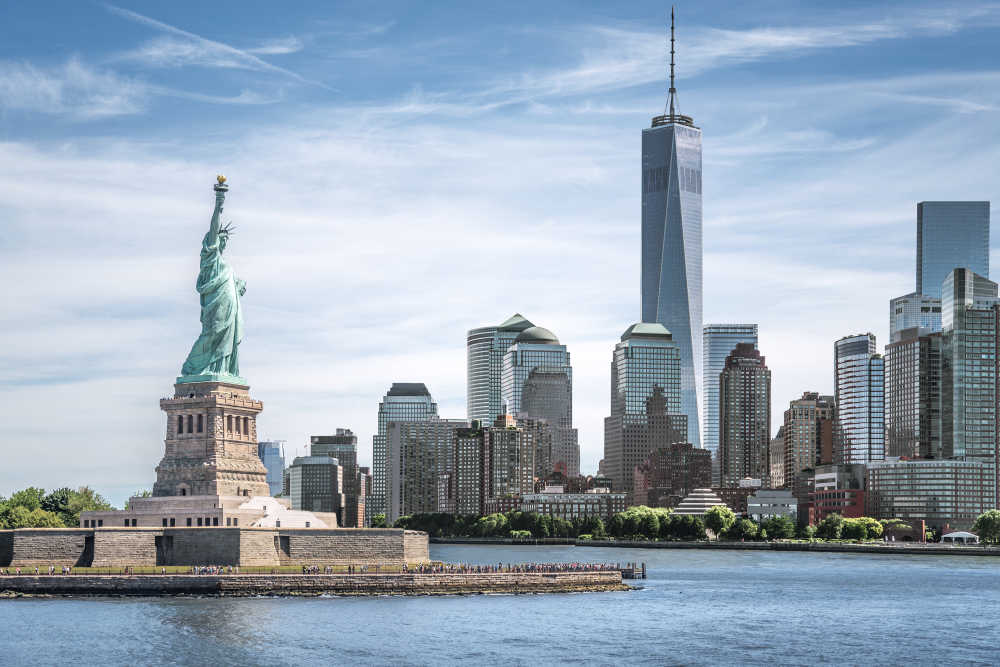 You will need a hearty one full of pancakes and maple syrup topped off with fresh orange juice and a coffee if you are planning on sightseeing all day because there is so much to cover. For poignancy, visit Ground Zero, the site where the World Trade Centre twin towers fell in September 2001 due to a terrorist attack. Gradually the area around it is coming back to life with office space being filled and a memorial dedicated to the thousands who lost their lives.
New York is filled with amazing buildings from the Flatiron building which was the start of the age of skyscrapers in the city to the Empire State, the tallest structure. None of the hotels New York has can rival these for aesthetic lines though they try very hard.
The Rockefeller Centre is like a city within a city and is the world's biggest privately owned complex. There are no hotels New York style here but there is a skating rink, more than 100 works of art distributed throughout the 19 buildings, a TV studio and Radio City Music Hall which hosts glitzy events for all to enjoy.
A visit to New York would not be complete without a wander round Times Square, which is also the heart of the theatre district. Along with countless bars and restaurants, it is a place heaving with people and traffic in the evening.
Shop 'til You Drop
If shopping was classified as a competitive sport, New York would be the Olympic Stadium of this great American pastime - 13 miles of ground to cover and discounts that could have you returning home with one or two extra suitcases in tow.
Fifth Avenue is the luxurious shopping district, home to exclusive designer department stores like Saks Fifth Avenue, Tiffany & Co., Bergdorf Goodman and Harry Winston. Whether you are in the mood to splurge or simply window shop, a trip to Fifth Avenue is a must!
Where are all the bargains? Book a day trip to Woodbury Common Premium Outlet Centerto take advantage of some marvelous discounts on designer brands. You are sure to return home with something totally unique. Tip - This is the right place to bring that empty suitcase!
Taste the Big Apple
New York is the stomach of the world. A trip to this city is not complete without sampling the local delicacies. Big, floppy pizza slices, cream cheese bagels, and street food favourites, such as roasted chestnuts, hot dogs with all the trimmings or warm fluffy pretzels are the epitome of New York food culture. With so much ground to cover, you are sure to walk it all off in this city. Leave the guilt at home and embark in a little indulgence!
Take a Walk in the Park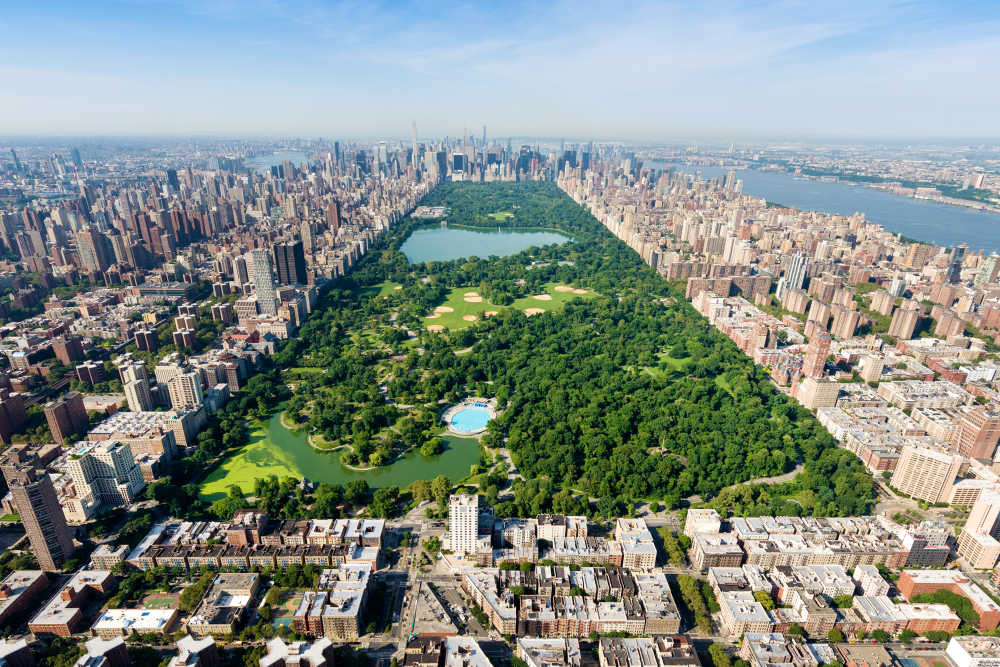 A stroll through the park doesn't have to be boring. If you're near Manhattan, a stroll about Central Park will definitely keep you occupied. Located in middle-upper Manhattan, this park is one of the most heavily visited in the world. Soak in the beautiful surroundings as you wander about, or check out a bicycle and see more in half the time. What's more, there's always something new to discover here. Keep your eyes peeled for pop-up events and impromptu live performances as you explore.
Budget-friendly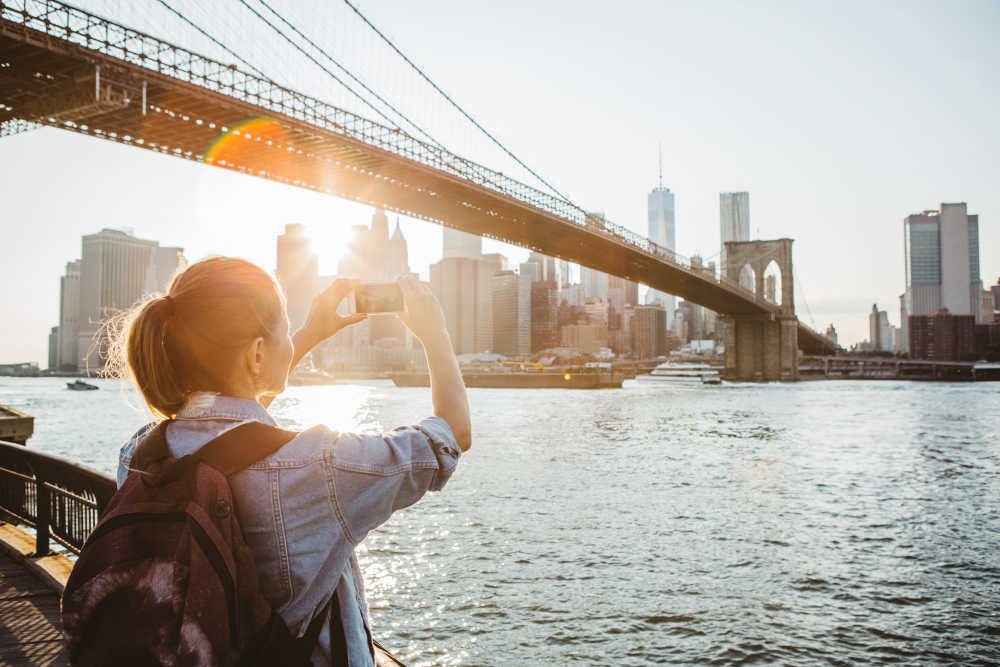 Exploring New York on a budget is always possible. Times Square located in Midtown is world famous for its large advertisement billboards and bright colourful lights.
For incredible views of the Manhattan skyline, a walk over the Brooklyn Bridge into DUMBO is a superb way to discover another borough of New York. It is the perfect spot to grab a sandwich and sit down by the water.
If a cruise down the Hudson River is out of your budget, take the Staten Island Ferry across to Staten Island for a quick round trip to avail of this free ferry service. Along the way you will pass by the Statue of Liberty from a distance and experience the open waters.
The High Line in West Chelsea is another unique and free attraction in the city. The former 1.45 mile train track was tastefully transformed into an elevated park; ideal for a stroll either during the summer or winter months.
New York City is one of the most walkable cities in the world, but if the thoughts of walking another block feels unthinkable, the subway system is the most accessible and efficient ways to get around. Buy a 7-day Unlimited Ride MetroCard before you go. This allows you to travel by subway and on all local buses for an unlimited amount of time for 7 consecutive days.
Bright lights of Broadway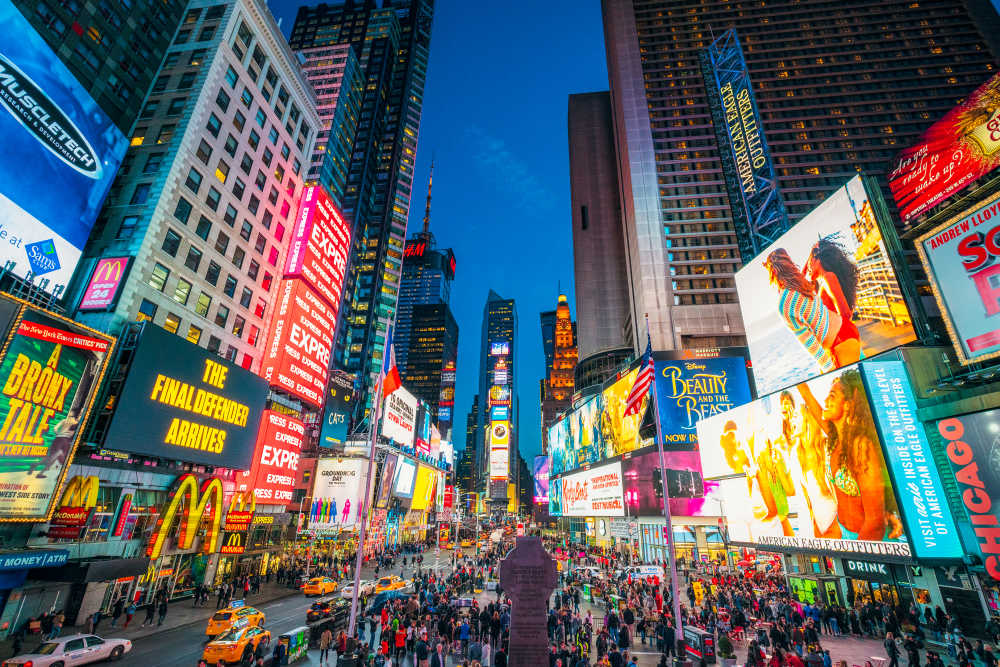 New York City attracts talent from not only all across America, but from all over the world. The sheer calibre of talent and selection of shows on offer on Broadway make it an absolute prerequisite to your itinerary wishlist. The demand for tickets is consistent throughout the year, which means booking your tickets well in advance is a clever move to avoid disappointment.
Keeping up with the kids
Are you travelling to New York with children? They will be spoilt for choice with the endless activities available to keep them entertained. FAO Schwarz at 30 Rockefeller Plaza is the ultimate toy shop dream for any child or adult. Pay a visit to the Intrepid Sea, Air and Space Museum to see the first space shuttle, the fastest airplane and a submarine from the Cold War.
In the summer months, a day trip to the legendary Coney Island and Luna Park is a fantastic alternative to escape the humid city heat.
Enjoy a spot of high tea at Alice's Tea Cup, where you and your little ones can fall down the rabbit hole, into the magically themed world of Alice in Wonderland. Broadway also cater for children, so they won't miss out on the phenomenal experience.