Events in Dubai
The city likes to wow its guests with memorable events, in addition to its fabulous array of permanent attractions. We've put together a list of some of our favourites from the calendar year:
New Year's Eve Celebrations (December)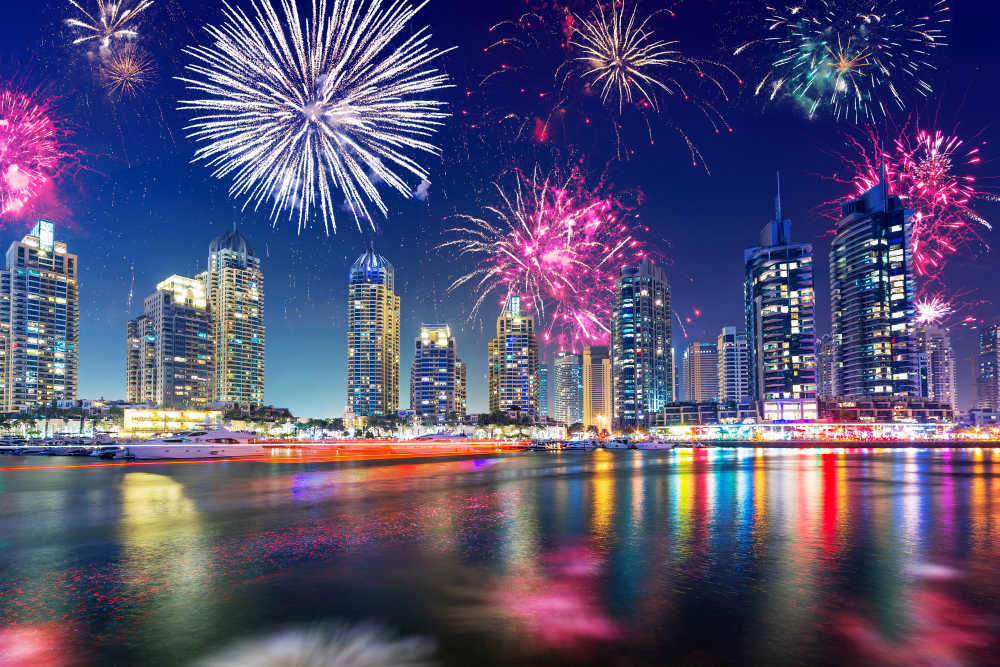 Each year on New Year's Eve, the city hosts some of the world's finest celebrations. In 2014 the city broke the world record for the biggest and longest firework display! Organisers make use of the distinctive buildings to provide the perfect backdrop for a flamboyant firework display. Be sure to plan well ahead to ensure you get a ticket for the festivities.
Shopping Festival (January)
Each January, the city hosts the longest-running festival of this type with bargain deals, celebrity appearances and show-stopping events to celebrate one of the most beloved pastimes in the Emirates - retail therapy. At this festival you can enjoy the firework displays, pick up some unbeatable deals and try your hand at one of the daily competitions or raffles with prizes including cash and cars.
Food Festival (February – March)
If food and drink is right up your street, you could consider timing your visit to coincide with the Food Festival, which takes place each year between February and March. This is the only citywide food festival in the Middle East and offers a range of food-related attractions that celebrate the city's unique gastronomic scene.
Tennis Championships (February – March)
A relatively new, but nevertheless exciting, event on the tennis calendar, these championships bring together some of the world's best players. The Dubai Open is held between February and March and is an excellent opportunity to see some familiar faces battle it out in the glorious weather.
National Day Festival (December)
National Day Festival goes ahead on the second day of December each year and commemorates the Emirates gaining independence from Great Britain. Many of the top monuments and attractions mark the day with special events for the public.